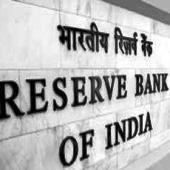 A day before the monetary policy review, FIEO asked the Reserve Bank of India on Monday to ensure banks extend enough credit to exporters at 7 per cent so that India's outward shipments could cross the $200 billion target for 2010-11.
The Federation of Indian Export Organisations said that banks are charging as high as 9.75-10.50 per cent interest from exporters.
"The export credit in India is much above the international benchmark which affects competitiveness of our exports," FIEO president Ramu S Deora said.
Hike in interest rates may have dampening effect on further growth of exports, Deora added.
The Reserve Bank of India is likely to raise its key interest rates by 25-50 basis points at the quarterly monetary review tomorrow in the face of high food inflation.
FIEO is the apex body of Indian exporters.
It also urged the RBI to ensure availability of loan in foreign currency to small and medium exporters at London Inter Bank Offer Rate plus 200
basis points.
Libor is an international benchmark for interest rates. Besides, there is a need for 'rationalisation and transparency in bank charges,' Deora said.
The exporters complain that they do not get foreign currency credit at affordable rates.
With India's exporters showing robust growth in the past few months, the outward shipments are likely to cross the government's target of $200 billion this fiscal and likely to touch $220 billion.
In the first nine months of 2010-11, the country's exports stood at $164.7 billion.