The intrigue surrounding how the Vijay Mallya-led UB Group will address the spiralling debt problem of its companies took a fresh turn on Tuesday, with one senior official saying there was a possibility of group firm United Spirits Ltd totally selling out its flagship subsidiary Whyte and Mackay (W&M), the scotch major based in Scotland.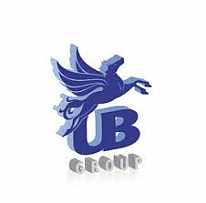 "It is certainly an option, but no sale has been proposed as of now," a senior official, who did not want to named, told Business Standard.

This possibility comes nearly six months after UB Group Chairman Mallya put the sale process of W&M on the fast-track to address the debt problem of United Spirits. There is an intense buzz in the market that the company has firmed up plans to sell a 49 per cent stake in W&M, which it had acquired in a highly leveraged deal for $1.2 billion (Rs 6,630 crore on Tuesday) in May 2007.

United Spirits now has a debt of Rs 8,600 crore (Rs 86 billion). In four major steps during the past two years, it raised Rs 2,500 crore (Rs 25 billion) to pay back part of the debt, but the leverage has been unwieldy. The company  management has been maintaining that it would certainly tap into W&M to deleverage.

The UG Group management did not respond to queries on whether exiting W&M was a possibility.

The move to unlock the value or exploring the option of exiting W&M comes at a time when there is a buzz in the market that Mallya is in protracted discussions with global spirits major Diageo Plc to offload a strategic stake as he works to take United Spirits onto the global stage.

The
UB Group has been categorical in stressing that while a strategic sale may happen, Mallya is not looking at offloading controlling stake in United Spirits. If Diageo manages to strike a deal with United Spirits, it will be the UB's Group's second major global partnership.
Heineken, the global major in the beer segment, holds a 37.5 per cent stake in United Breweries, another UB Group company which has a market capitalisation of around Rs 17,000 crore (Rs 170 billion).
If Mallya does indeed goes ahead with the deal to unspool W&M from United Spirits, then it will be much easier for Diageo to pick up the stake. "If W&M is under United Spirits, then the the European anti-monopoly body would have had opposed Diageo move to pick up stake in the firm as it would have led to Diageo controlling the leading scotch reserves," an industry analyst noted.
It is understood that Mallya is looking to offload a strategic stake in United Spirits at Rs 1,300 a share, a premium of around 30 per cent over the past 52-week average. If Mallya manages to raise resources by offloading a part of his 28 per cent stake in United Spirits which has a market capitalisation of a little over Rs 12,000 crore (Rs 120 billion), it will give him the much-needed resources to recapitalise the crippled Kingfisher Airlines, which is creaking under a debt of Rs 8,000 crore (Rs 80 billion).
The airline requires equity infusion of atleast $300 million and to buy time from lenders to address the repayment issues.
United Spirits lost around 1.5 per cent on Tuesday on the National Stock Exchange to close at Rs 930.60 a piece, when the NSE's Nifty gained half a per cent.