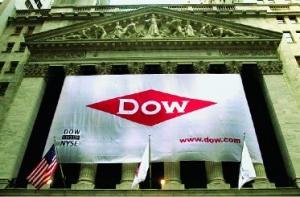 A former Dow research scientist was on Tuesday convicted by a federal grand jury of stealing trade secrets and selling them to a Chinese company.
After a three-week trial, the federal grand jury in Louisiana found Wen Chyu Liu, aka David W Liou, 74, of Houston, guilty of one count of conspiracy to commit trade secret theft and one count of perjury, said the Justice Department.
"Today a federal jury found Liou guilty of stealing protected trade secrets from Dow Chemical Company, including by bribing fellow employees for this valuable information," said Assistant Attorney General Lanny A Breuer.
"American industries thrive on innovation and they invest substantial resources in developing new products and technology. We will not allow individuals to steal the technology and products that US companies have invested years of time and considerable money to create," said Breuer.
According to the evidence presented in court, Liou came to the US from China for graduate work. He began working for Dow in 1965 and retired in 1992.
While employed at Dow, Liou worked as a research scientist at the company's Plaquemine facility on various aspects of the development and manufacture of Dow elastomers, including Tyrin CPE.
Liou had access to trade secrets and confidential and proprietary information pertaining to Dow's Tyrin CPE process and product technology.
The evidence at trial established that Liou conspired with at least four current and former employees of Dow's facilities in Plaquemine and Stade, Germany, who had worked in Tyrin CPE production, to misappropriate those trade secrets in an effort to develop and market CPE process design packages to various Chinese companies.
Liou travelled extensively throughout China to market the stolen information, and evidence introduced at trial showed that he paid current and former Dow employees for Dow's CPE-related material and information.
In one instance, Liou bribed a then-employee at the Plaquemine facility with $50,000 in cash to provide Dow's process manual and other CPE-related information.
Liou faces a maximum of 10 years in prison on the conspiracy to commit trade secrets theft charge, and a maximum of five years in prison on the perjury charge.