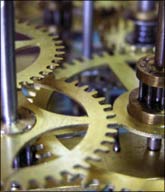 Engineers India Ltd said on Friday it's follow-on public offer is likely to hit the market in the early part of the June-September quarter of next fiscal.
Company chairman A K Purwaha told reporters here that EIL would declare a special dividend, bonus shares and share split in that order before the FPO next fiscal.
The government on Thursday approved selling 10 per cent of its stake in EIL through the FPO route and issuing two bonus shares for every share of the company before the launch of the public offer.
The government also approved splitting every EIL share of Rs 10 into two shares of Rs 5 each. Besides, the company would be paying a special dividend of 1,000 per cent. After the disinvestment, the government's shareholding in the company would come down to 80.40 per cent.
EIL shares rose to the maximum permissible limit for the day to Rs 2082.85 or 20 per cent higher than the previous close on NSE.