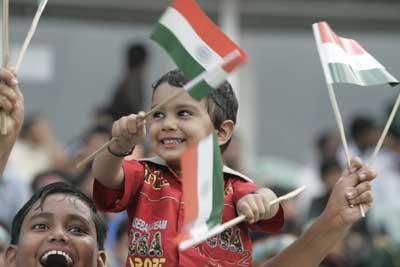 The higher than expected growth in the second quarter of 2013-14 is an indication of recovery in economy but some key sectors still need to perform better, India Inc said on Friday.
"The GDP (gross domestic product) numbers released today indicated some recovery with with Q2 FY14 growth reported at 4.8 per cent...It is encouraging to see that the actual numbers have surpassed expectations and we believe this trend will continue", Naina Lal Kidwai, President, FICCI said in a statement.
The Indian economy expanded by 4.8 per cent during the second quarter of the current financial year, versus 5.2 per cent during the same period of 2012-13.
"...the growth of GDP at sub 5 per cent level for the fourth consecutive quarter is worrisome. The two drivers of growth this year - good monsoons and exports - are insufficient to pull the economy out of the present slowdown, as mining, manufacturing and service sector output remains subdued," industry body CII said.
It added the problems accruing from low investment and consumption demand together with high food inflation are holding back the economy.
The GDP data shows that though the economy is looking up again, the stress in some key segments is still there, as is seen in mining, manufacturing...Unless we quickly fix the problems in manufacturing, the stress in other sectors will also be reflected," Assocham President Rana Kapoor said. Though agriculture sector was better on the back of good monsoon, it cannot alone carry the economy forward, he said.
Expressing similar views, industry body PHD Chamber said the current situation in the economy is expected to improve in coming months.
"...we are anticipating the real GDP growth to scale up to more than 5 per cent in 2013-14. Growth of India's real GDP at 4.8 per cent in Q2 of FY14 is inspiring," Sumanjyoti Khaitan, President, PHD Chamber said in a release.
Pick up in the economic growth will help attract foreign investors once again and the capital flows are expected to increase further in the ensuing months, it added further.
"Going ahead, the prospects of the Indian economy look bright with the expectation of more consolidated growth and macro economic stability," the chamber said.
Although, issues relating to policy implementation and administrative roadblocks needs to be addressed immediately which will help the economy grow faster and attain its potential growth rate, Khaitan said.
The Indian economy had slipped to a decade low of 5 per cent in 2012-13 due to various factors including domestic as well as global.