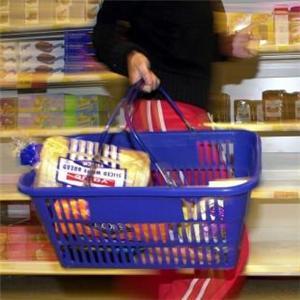 E-commerce companies know they are under the scanner for weak compliance with foreign investment norms and this is sending shockwaves across the segment.

As funding from foreign private equity and venture capital firms is the lifeline for most online retailers, the restriction on foreign direct investment is threatening to block any fresh investment into the sector.

Experts say this could result in many e-commerce companies, including some of the major ones, fading out.

In September 2012, even as 51 per cent FDI was allowed into the multi-brand retail segment, online retail chains knew they had been kept out of the loop. However, the truth hit home hard when market leader Flipkart recently went through a cold restructuring process, unheard of till now.

Flipkart, founded in 2007, completely distanced itself from its front-end company by offloading stake.

This was aimed at bringing the company in sync with government guidelines on FDI.

The company has seen foreign investment from various PE funds, including Accel Partners, Tiger Global and Naspers.

Mahendra Swarup, president, Indian Venture Capital Association, said additional investment from PE and VC funds was doubtful at a time when FDI was barred in front-end online retail.

"If further investment does not come in, survival is at stake for many e-commerce companies," he told Business Standard.

That FDI is permitted in back-end and business-to-business platforms in the e-retail segment doesn't enthuse the segment.

As Swarup says, with a dual structure of front-end and back-end companies, one doesn't know where value is being created.

"It also dims the exit possibilities of these companies." Such a structure also makes it difficult to launch an initial public offering.

PE player-turned-entrepreneur
Sumant Kasliwal indicated investors would be cautious till new structures passed the regulatory test. Owing to ambiguity on which entity really owns intellectual property and brand, Kasliwal anticipates a delay in a plunge by PE funds into this sector.
Gaurav Marya, chairman of Franchise India, which helps retailers secure franchise tie-ups, agrees.
"Now, e-retail companies are at a customer acquisition stage, a time when you put more dollars on the business, as the potential valuation of the entity would depend on it," he says, adding e-commerce businesses wouldn't sustain without continuous investment for three to five years.
According to estimates, foreign investment in online retail stands at $650-700 million. Though the industry had the potential to absorb about $1 billion in the next three years, now, this was doubtful, Swarup said.
While 35-40 e-commerce companies have serious PE funding, about 40-odd companies have foreign seed capital invested in them.
Recently Flipkart had offloaded stake in the front-end entity, WS Retail, triggering panic among industry players. Like many other online retailers, Flipkart has been following the two-company format, one for front-end (business-to-consumer) and another for back-end, infrastructure support and business-to-business.
While the company didn't comment on the development, industry sources said it was forced to offload stake in its front-end entity because of the Enforcement Directorate's probe into violation of the Foreign Exchange Management Act.
Pankaj Renjhen, managing director (retail), Jones Lang Lasalle India, said other players in the segment might follow Flipkart in restructuring their business.
However, such a move might hurt online retailers' capacity to raise capital, he added.
Overall, one feels PE deal closures would await regulatory comfort.