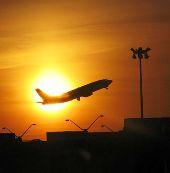 Dubai-based Emirates airline has announced special fares to India on the occasion of Diwali, the festival of lights.

The special fares are valid for economy class and business class return tickets to all of the airline's destinations within India, the airline said.

Fares are valid for outbound travel on or before the October 20, 2011, the airline said. India remains one of Emirates' most important markets with 185
weekly flights into the country.
"The UAE has a large concentration of Indian expatriates and passenger traffic between the two countries continues to grow each year," said Khalid bel Jaflah, Emirates vice-president Commercial for the United Arab Emirates.
"The introduction of special fares for the annual Diwali celebration will enable Indian expatriates, who celebrate the
'Festival of Lights', to travel home and spend time with their families," he said.