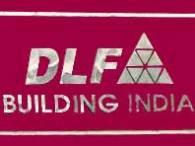 India's largest real estate player, DLF, has sold its entire stake in Adone Hotels and Hospitality Limited (Adone) to Kolkata-based Avani Projects and Square Four Housing & Infrastructure for Rs 567 crore.
This was in line with its strategy of divesting non-core assets to pare debt, DLF said in a statement on Tuesday.
Adone, DLF's hotel arm, holds land parcels in Chennai, Mysore, Kolkata and Thiruvananthapuram for hotel developments and other assets. Aman Resorts is not a part of this hotel subsidiary or this deal.
DLF's debt stood at Rs 22,725 crore at the end of March. The company could reduce its debt by just Rs 33 crore in the March quarter.
It has set a fresh target of realising up to Rs 4,000 crore in the next six months from the sale of non-core assets, mainly Aman Resorts and NTC land in Mumbai.
Thereafter, the company will devise a plan for the second round of asset sale after September.
"DLF's wholly owned subsidiary, DLF Hotel Holdings Ltd, has divested its entire shareholding in Adone Hotels and Hospitality Ltd for Rs 567 crore," said the company statement. Accordingly, Adone and its wholly owned subsidiary, Marala Real Estate Private Limited, ceased to be subsidiaries of the company, it said.
DLF Hotel Holdings was started as a joint venture (JV) with hospitality chain Hilton International. In December 2011, DLF had bought a 26 per cent stake of the Hilton JV from Aro Participation Ltd and Splendid Property Company, affiliates of Hilton International, for Rs 120 crore.
DLF raised Rs 1,774 crore in 2011-12 through divestments of non-core assets, including plots and information technology SEZ parks.

The divestments proceeds have touched Rs 4,844 crore so far. The company, in its latest analyst presentation, had stated that it aims to raise Rs 10,000 crore from divestment of non-core assets in the medium term.