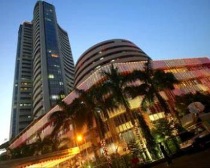 DLF extends fall on corporate governance issues, down 10% in two days DLF is trading lower by 2.2% at Rs 219, extending its previous day's over 7.4% after Arvind Kejriwal, a social activist-turned-politician has accused the real estate developer of favouring Robert Vadra, son-in-law of Congress chief and the UPA Chairperson Sonia Gandhi, with easy loans for some undue gains.
Meanwhile, auditors and chartered accountants are not convinced with DLF's clarifications that it had given a 'business advance' to Robert Vadra and that there was no quid pro quo between the two, the media report suggests.
The stock opened at Rs 221 and has seen a combined 4.16 million shares changing hands on the counter in morning deals on the NSE and BSE.