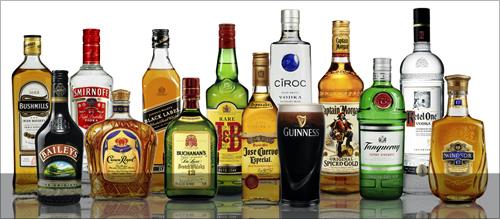 Global liquor major Diageo Plc has submitted details sought by market regulator Sebi regarding its Rs 5,441 crore open offer for buying stake in Vijay Mallya-led United Spirits.
The open offer to buy 26 per cent stake in United Spirits, which was to start yesterday, was postponed pending final approval from Sebi.
"Diageo has submitted its replies to clarifications sought by Sebi on the open offer for United Spirits. Sebi will take a decision in due course," a source said.
Last month, Sebi had asked for some clarifications on the from Diageo's open offer, part of a deal to buy up to 53.4 per cent stake in United Spirits.
On Monday,  United Spirits had informed the stock exchanges that the open offer has been postponed.

JM Financial, the manager for the open offer, has said that since the "final observations from Sebi" are awaited, the schedule has been revised.
"... The revised schedule of activities will be intimated in due course," according to a filing made by United Spirits to the BSE.
As per the Detailed Public Statement (DPS) issued in November last year, Diageo's open offer was to begin yesterday.
Diageo is to acquire a 27.4 per cent stake in United Spirits, through a combination of purchase of shares from existing promoters and a preferential allotment of share, for Rs 5,725.4 crore.
Any acquisition of 25 per cent or more stakes in a listed company triggers a mandatory open offer for purchase of additional 26 per cent stake from the public shareholders and the same needs to be cleared by the market regulator.
The proposed open offer for an additional 26 per cent stake in USL entails purchase of about 3.8 crore shares at a price of Rs 1,440 per share, totalling to Rs 5,441 crore, by Relay BV, a wholly - owned subsidiary of Diageo.
United Spirits, the country's largest spirits company, is part of Vijay Mallya-led UB Group, whose aviation venture Kingfisher Airlines is grappling with turbulent times.
Shares of United Spirits climbed two per cent to close at Rs 1,877.15 on the BSE.