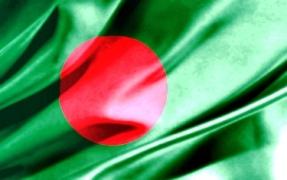 Relations with Bangladesh have hit a hurdle, with Dhaka's reluctance to open Chittagong port to India, a long-pending request from New Delhi.

The Bangladeshi government has clearly said it will not give access to the port unless India resolves the Teesta river issue.

As Bangladesh has a national election later this year, India faces a tough deadline in this regard.

"We have been constantly requesting them to give us access to the (Chittagong) port but they have officially linked it up with the Teesta issue. . .

We even requested them to at least allow smaller ships to operate between Chittagong and Vizag to help faster movement of goods.

"Even that has been refused by them," a senior official involved in the talks told Business Standard.

India had also been wanting to use Chittagong for transit.

At present, most of the trade through sea happens via Singapore, inflating the trans-shipment cost.

Last month, during his visit to India, Bangladeshi finance minister Abul Muhith said India 'must take the decision now' on the Teesta issue.

In July last year, the Bangladesh government had announced it would give India access to Chittagong.

This was seen as providing huge benefit for trade and development of India's northeast region, as well as to Bangladesh.

India had been asking for access to this port for over a decade. An agreement to this effect was supposed to be signed during Prime Minister Manmohan Singh's visit to the country in September.

But this could not happen because West Bengal chief minister Mamata Banerjee backtracked and opposed the signing of the deal.

Banerjee stood against the raising of water share for Bangladesh from 25,000 cusecs (cubic feet a second) to 50,000 cusecs. She said the treaty was against the interest of West Bengal.

Meetings & promises

In his recent visit to Bangladesh, President Pranab Mukherjee had assured a fair and reasonable solution to the sharing of Teesta waters soon.

Earlier this year, during a meeting between Commerce Minister Anand Sharma and his Bangladeshi counterpart, Ghulam Muhammad Quader, the latter had stated that the Prime Minister needed to sign the Teesta water-sharing agreement at the earliest, else 'the confidence of the Bangladeshi government will take a hit'.
With inputs from Shine Jacob