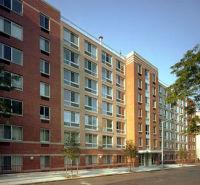 Hit by declining sales and fast-approaching debt repayments, property developers are bringing freebies and discounts back.
Lodha Group is offering a four-day, three-night trip to Lords in London, a 32-inch LCD television or a Wii video game console in a lucky draw every week in its Casa Rio residential project near Kalyan, located in the outskirts of Mumbai.
The advertisement says the buyer has to pay a booking amount of only Rs. 27,000, where apartment prices start from Rs. 22 lakh.
RCL and Nirmal Lifestyle are offering discounts, as well.
Although it has not come to the 2008-09 stage, when builders were willing to bear the stamp duty and registration charges, property consultants say it could follow soon, if sales do not pick up.
But the freebies do not seem to have attracted many buyers, as both property prices and lending rates continue to remain high.
Realty prices have increased 40 per cent since September quarter of 2009, severely affecting the affordability of buyers, says Ramesh Nair, managing director, west India, Jones Lang LaSalle India, an international property consultant.
The Reserve Bank of India has raised interest rates six times since March 2010 to tame inflation.
No wonder, property registrations have been falling consistently since August last year. This February saw registrations of 4,716 sale deed agreements, down 22 per cent, compared to the same period last year.
From January last year, the numbers were
lower seven per cent, according to data compiled by equity brokerage, Prabhudas Liledher.
"People are waiting for a correction in the property prices before making fresh purchases. Also, interest rates have gone up in the past six months.
"All these put together, there has been some impact on housing loan demand," says R K Bansal, executive director and group head retail banking, IDBI Bank.
Sanjay Sanghvi, a property consultant and investor based in Central Mumbai, says most of his clients were going for leasing.
"If the sale price of a one bedroom apartment is Rs. 1.5 crore (Rs.15 million) in Dadar (in Central Mumbai) and rent is Rs. 35,000 a month, it makes sense to go on rent," he says.
The report from Prabhudas Liledher says lease volumes in Mumbai are seeing an upward trend due to the affordability factor.
Mumbai saw 8,055 lease agreements in February, 20 per cent higher than last year.
"Increased stress on affordability on account of rising rates, along with the expectation of a correction in property prices, is leading to a deferral in purchases," Kejal Mehta and Dhrushuk Jhaveri said in the report.
Those buying apartments prefer old buildings, wherein the loading ratio is low and with lower tax and maintenance charges, says Sanghvi.
Loading is a certain percentage charged on top of the carpet area offered to buyers.
Many are also unwilling to wait for long. There are takers for some properties scheduled to be complete in the next one-two years.
But for longer gestation projects, say three-four years, there are few takers.