On Thursday, Wipro announced that it would demerge its non-IT businesses to form a separate company, Wipro Enterprises Limited, which would operate as an unlisted company. In an interview with Bibhu Ranjan Mishra, Wipro's CFO and executive director Suresh Senapaty explains what this new structure will mean for both the companies. Edited excerpts: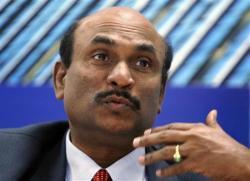 Each of the businesses that will form part of Wipro Enterprises Limited used to operate independently earlier under separate leadership. What is the trigger behind hiving off those businesses into a separate company?

The objective was to make us a pure-play IT company. It is because Wipro Limited was constantly covered by IT analysts and investors.

There were not many investors who were picking up Wipro stocks and analysts who were tracking the company because of the performance of the consumer care and lighting and other businesses.

We also felt that the non-IT businesses have now become decent enough in size to become a separate company.

Was there any concern among the IT clients earlier because of your exposure to many other businesses?

Earlier, while talking about the differentiator of Wipro in the IT business, people used to say it is 'selling soaps'. Now, we are a pure-play IT company like many of our peers in India and globally.

This makes the customers feel more comfortable in terms of their understanding of our company. Analysts are definitely happy because they feel their ability to understand this company is much better now.

Similarly, when we were talking to any prospective acquisition target, we had to spend extra time with them in explaining our other businesses. We won't have to do that now because it is cleaner structure.

Does the differences in profitability between IT and non-IT businesses have any role to play?

We always found that the IT business profit margin is higher than any of our non-IT businesses. So,
the profitability of Wipro Limited will improve as we will continue to offer IT services and products to our clients.
Why have you decided to keep Wipro Enterprises as an unlisted company?


Because they will again include a mix of businesses. While all of them put together are large enough to become a separate company, individually, each of them is not large enough to become a separate company. We also don't want to get into another process, where we have to adhere to a minimum 25 per cent public shareholding norm.
One of the options you give to your shareholders is to swap their stocks in Wipro Enterprises with the promoters. Has this option been crafted keeping in view the Sebi norms on minimum flotation?


It also works that way. But I don't think that was the only driver for giving our shareholders that option. The beauty here is that we have given the shareholders all possible options.
If they want to continue to stay invested in Wipro Ltd as an IT company, they can do it or if they are not very confident, then can even take cash after 12 months. They can also stay invested in the unlisted company, if they want.
Do you think minority investors will prefer to invest in an unlisted company?


I don't think so. A large piece of non-promoter owners have invested in Wipro Limited because it is an IT stock. They have seen our stocks going up and down based on the performance of our IT business or IT industry outlook, rather than anything else.
Now, two of the non-IT businesses have their independent chief executives. Will Wipro Enterprises Limited have a common CEO in future?


When those are all independent businesses, I don't think there is a necessity to have a (common) CEO. But anyway, those are decisions we will take when the demerger process gets over.
There is a buzz that T K Kurien, now the CEO of Wipro's IT business, may be planning to exit because of personal issues? How far is this true?


It is a rumour. There is no truth in it.