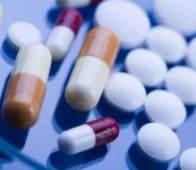 Japanese drug firm Daiichi Sankyo said on Wednesday it will use its Indian subsidiary Ranbaxy's network to sell anti-bacterial drug 'Tavanic' in Romania and South Africa.
"We are committed to fully realising the potential of our Hybrid Business Model, and will continue to explore further collaborations with Ranbaxy," Daiichi Sankyo president & CEO Joji Nakayam said in a statement.
Daiichi Sankyo had entered into a licensing agreement with Sanofi-Aventis in 1993 for marketing levofloxacin (Tavanic) in Europe, Africa, South America and in some countries in Asia. Sanofi-Aventis is currently selling the drug in more than 90 countries under the brand 'Tavanic'.
"Early this year, Daiichi Sankyo and Sanofi-Aventis have agreed to transfer the marketing rights of Tavanic in Romania and South Africa from Sanofi-Aventis to Ranbaxy," Daiichi Sankyo said, adding that the transfer is expected to be effective in August 2010 for Romania, and in January 2012 for South Africa.
However, Sanofi-Aventis would continue to sell Tavanic in the other markets, it added. According to information available, Levofloxacin, which has annual global sales of more than $2 billion, was discovered by Daiichi Sankyo and it has launched it in Japan in 1993 under the brand name 'Cravit'.
The Japanese firm is currently selling Levofloxacin in more than 120 countries through licensing agreements with other firms such as Johnson & Johnson and Sanofi-Aventis.
Ranbaxy and Daiichi Sankyo had signed a three-year plan to exploit synergies in operations to enhance their generic as well as branded business across the globe.
Both companies had entered into an arrangement under which Ranbaxy would market branded products from Daiichi Sankyo's portfolio in markets where the Japanese firm does not have presence.
According to market analysts, the synergy plan between the two companies could address issues such as accessing the Japanese market and leveraging on Ranbaxy's distribution network to launch its products in other markets.
Ranbaxy had launched Evista, a drug used for treating osteoporosis, through its subsidiary in Romania from Daiichi Sankyo's portfolio.
In Mexico, it has set-up a new marketing division to focus on Daiichi Sankyos products. Ranbaxy has also introduced some of Daiichi Sankyo's products in India.
Daiichi Sankyo acquired majority stake in Ranbaxy Laboratories in 2008 for about Rs 22,000 crore (Rs 220 billion).