Reserve Bank Governor Raghuram Rajan called for purposeful and effective action to counter the atmosphere of cynicism, which has slowed down the decision making process, and to tap growth opportunitie.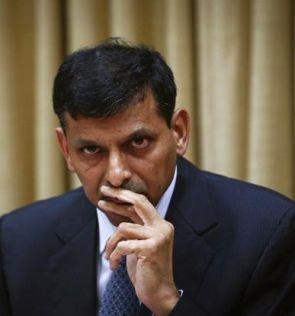 "We are going through a period of great cynicism about what India can do. That cynicism does not just permeate the foreign press and their audiences, but also infects our domestic debate. Every policy is greeted with suspicion and scrutinised for evidence of malfeasance.

"With no upside to making decisions, it is no wonder that decision making has slowed. The solution, however, cannot come through inaction but through action, action that is, and is seen to be, purposeful, unbiased, and effective," he said while addressing the BANCON 2013.

He further said that there would be mistakes, but if the weight of clean actions builds up, the suspicion that pervades in the society will ebb.

Referring to five pillars of the financial sector policy of the central bank, Rajan said in the next few weeks measures will be announced to incentivise banks for early detection of bad loans and better resolution and fair recovery of non-performing assets.

For the benefit of customers, he said the RBI has set up committees, like the B Sambamurthy Committee, to advise it on how to expand mobile banking in India through encrypted SMS-based
funds transfer in any type of handset.
Emphasising that liquid markets will help banks offload risks, Rajan said it will also allow banks to sell assets such as long-term loans to completed infrastructure projects, which are better held by infrastructure funds, pension funds, and insurance companies.
Liquid markets will help promoters raise equity which is sorely needed in the Indian economy to absorb the risks that banks otherwise end up absorbing.
In the coming weeks, he said the RBI will roll out more recommendations of the R Gandhi Committee report to improve the liquidity and depth of the G-Sec market.
"We will then turn to money markets and corporate debt markets. We will introduce new variants of interest rate futures and products like inflation indexed certificates, and work to improve liquidity in derivative markets," he said.
Attributing inflation to higher demand then supply, Rajan said: "We need to reduce demand somewhat without having serious adverse effects on investment and supply."
The Governor said that no single factor will determine the monetary policy action.
"But we do need a more carefully spelt out monetary policy framework than we have currently. Action on the framework will follow the submission of the Urjit Patel Committee report, which is expected to submit its report by end December 2013," he said.
The RBI is scheduled to announce mid-quarter review of monetary policy on December 18.