With Crompton Greaves throwing up negative surprises quarter after quarter, the Street is perturbed leading to low investor confidence.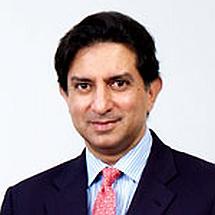 This time around, in the December 2012 quarter, its international business is in the limelight due to product quality issues and frequent losses in subsidiaries on account of restructuring.

For the quarter, the company booked Rs 121 crore (Rs 1.21 billion) as exceptional items on account of employee liability and another Rs 108 crore (Rs 1.08 billion) on account of restructuring its Belgium operations, leading to consolidated net loss of Rs 45 crore (Rs 450 million), which was ahead of Street expectations.

"We are again disappointed with the results and also the lack of communication, as performance over the last seven quarters has been continuously impacted for varied reasons," says an analyst at Motilal Oswal Securities.

Not surprisingly, even as the company management said in a conference call that the restructuring exercise is over, analysts remain sceptical and want to wait for a few quarters.

Most of them have 'neutral' or 'sell' ratings, even as the Crompton Greaves stock is hovering around its 44-month low of Rs 102.40.

The company generates more than half of its revenue from international operations and its subsidiaries spread across Belgium, France, the US, Canada, Germany, the UK and Hungary.

Majority of these revenues comes from the power division, which has suffered due to production issues at its Canada and US facilities, along with quality concerns at the Belgium plant.

Fall in realisations and muted demand (consequently under-utilisation of facilities) has hit international operations.

During the
December quarter, international power business reported losses at the earnings before interest and tax level. Earlier, in the first half of FY13, the company had written off restructuring expenses worth Rs 130 crore.
In the December quarter, thus, not much was anticipated. However, the Belgium facility, which was faced with quality concerns over the power transformers produced, saw production being shifted to Hungary.
Consequently, the company expensed another Rs 229 crore (Rs 2.29 billion) in the December quarter leading to erosion in consolidated profitability.
The management now reiterates that there would be no more restructuring cost in the coming quarters, and in fact hopes to save on costs going forward.
Due to high cost, the company has downsized its employee count in Belgium facility by 199 employees.
Going by the company, the move should help save around 15 million Euros per annum leading to better margins. However, analysts still advice that investors should wait for 1-2 quarters before taking a call given the concerns over demand.
"While Crompton's overseas restructuring is complete, global T&D markets remain extremely challenging. Larger global peers like ABB and Siemens maintain their negative commentary on T&D. We see downside risks to our domestic power assumptions given low activity levels by Power Grid," says Lakshminarayana Ganti, who tracks company at Standard Chartered Securities.
This is apparent from the December quarter results. Even if the one-off expenses are adjusted, the operating performance was weak both in the domestic and international businesses reflecting slow execution and pressure on the margins.
Demand side pressure stems from both the power and industrial sector due to lack of capex.
Image:
Crompton Greaves chairman Gautam Thapar