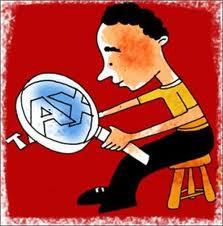 In a stern warning to 10 lakh (1 million) service tax defaulters, Finance Minister P Chidambaram on Monday asked them to come clean so as to avoid punishment.

"We have reached the tipping point where we have to pause, take stock, talk to you, offer a fair and generous transition method and persuade as many of you to come over to paying taxes before the tax is enforced in a strict manner.

"VCES is just that. The one who has not paid service tax to draw a curtain on the past and move on to a new chapter in his business. That is what VCES is," he said.

He was meeting representatives of various trade and industry associations and chambers of commerce and industry to encourage them to take advantage of the service tax amnesty scheme -- Voluntary Compliance Encouragement Scheme.

Chidambaram said that of the total 17 lakh (1.7 million) registered service tax payers, only seven lakh of them were paying the levy.

"This scheme is aimed at 10 lakh (1 million) people who either are non filer or stop filer. Many of the 10 lakh have not filed at all, or not paid service tax at all.

"Many have paid from certain period and then stopped
paying.
"I don't know who is cleverer, the guy who never pays or who stops paying," he said.
The finance minister, who earlier had a similar interaction in Chennai, said he does not believe in harsh penalties, but 'sometimes it is necessary to send a stern message'.
Both the non-filer and stop-filer are treading on dangerous ground, he cautioned.
"We have enough information today about business companies, firms, partnerships.
"We have the PAN numbers. We have digitised most of our operations," he said.
Chidambaram also advocated a low and stable tax regime along with a tax payer friendly tax administration.
VCES had been introduced with effect from May 10, 2013 as a one-time amnesty scheme for paying service tax dues for the period October 1, 2007 to December 31, 2012 without interest and penalty.
Chidambaram would hold similar interactions with the industry in Mumbai on November 14.
Earlier in the day, the Finance Minister released two commemorative coins to mark the culmination of 125th anniversary of freedom figher and country's first education minister Maulana Abul Kalam Azad.
Speaking at the occasion Chidambaram said that Maulana Azad was nationalist, patriot and secular.