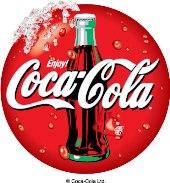 Get ready for made-in-India energy drinks.

Coca-Cola has received clearance from the government to manufacture energy drinks in the country.

"We have got the clearances last month," said a Coca-Cola spokesperson.

Coca-Cola is the first multinational company to secure government approval to produce energy drinks in India.

"We do propose to manufacture the product in India, but this is at a very initial stage of planning," the Coca-Cola spokesperson said in an emailed response.

Coca-Cola launched its energy drink, Burn, in India in December 2009.

Prior to that, the cola major had launched another energy drink, Shock, in 2001, which failed to penetrate the Indian market.

The company currently imports Burn from Malaysia to sell in India.

In India, Burn primarily competes with PepsiCo's SoBe (launched in 2008), Red Bull and Power Horse that are marketed in India by two eponymous Austrian companies.

Indian firm Goldwin Healthcare also markets Cloud 9 as an energy drink.

Burn, priced at Rs 75 for a 300-ml can, is available in a few cities, including Mumbai, Delhi/NCR and Bengaluru.

Coca-Cola sells Burn in 80 countries across the world.

Energy drinks -- essentially, non-alcoholic high-calorie caffeinated beverages --
are popular among young people, especially at gyms, sports events and bars.
As part of their marketing strategy, some energy drink makers link with high-octane sports. Red Bull, for instance, owns a Formula 1 car racing team.
The market size of energy drinks in India is estimated at about Rs 500 crore (Rs 5 billion), growing 25 per cent year-on-year, according to a study by Technopak Advisors.
The carbonated drinks market is close to Rs 6,000 crore (Rs 60 billion) and is growing by 10-12 per cent annually, according to the study.
The Food Safety and Standards Authority of India has recently said energy drinks would now be called 'caffeinated drinks' and packs should contain the statutory safety warnings, specifying 'not recommended for children, pregnant or lactating women, persons sensitive to caffeine and sportspersons'.
Energy drinks are banned in some countries, such as Denmark, Uruguay and Turkey. In Sweden, they are banned for sale to children.
The draft regulation on energy drinks -- yet to be published -- sets the upper limit of caffeine in a caffeinated beverage at 320 mg per litre or parts per million.
According to the Coca-Cola website, Burn contains 0.03 per cent of caffeine in a can of 300 ml.
Currently, the prescribed upper limit of caffeine in soft drinks and aerated sugar water is 145 ppm.