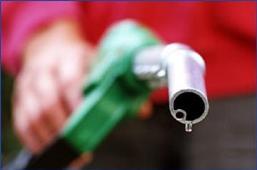 As many as 54 cities in the country will have clean fuel, both petrol and diesel, by the end of the 12th Five Year Plan, Union Environment Ministry secretary T Chatterjee said in Hyderabad on Monday.

"Once you use that fuel in all the vehicles, it means there is no air pollution. Clean fuel will not have sulphur and other such pollutants.

"It is the easiest way of getting rid of air pollution. You cannot clean air otherwise.

"So, 54 cities in the country will have clean fuel, both petrol and diesel, by the end of the 12th Five Year Plan," Chatterjee told reporters in Hyderabad.

He was speaking at the inauguration of a summit of city governments at the ongoing UN Convention on biological diversity in Hyderabad.

He suggested that a part of the road tax should go to the municipalities as a pollution disincentive, though the matter is for the legislatures to decide.

"There is no fixed formula at all for green belt. If you follow the national targets, it should be one third.

"India's coverage is 24 per cent now. May be the same thing should be there for every city.

"But that is not enough. It should be there," he said on the green cover in cities.

Chatterjee also said the cities in the country should prepare a biodiversity index, as done by the Greater Hyderabad Municipal Corporation, to know their status of biological diversity.

Earlier, Andhra Pradesh Chief Minister N Kiran Kumar Reddy inaugurated the summit
which was attended by Mayors and other delegates from various cities world over.
Highlighting the efforts of Andhra Pradesh government towards biological diversity conservation, Reddy said five places, including Tirumala Tirupati hills, will be promoted as centres of biodiversity.
Braulio Ferreira de Souza Dias, the executive secretary of the Convention on Biological Diversity, called upon local governments to play a key role in the deliberations and biological conservation efforts.
On the occasion, Reddy released the 'Hyderabad Biodiversity Index' prepared by the Greater Hyderabad Municipal Corporation, the first city in the country to do so.
GHMC Commissioner M T Krishna Babu said the index has been prepared as the city is host to the UN convention on biological diversity and to know where Andhra Pradesh's capital stands in terms of biodiversity.
The Singapore Index has been taken as a benchmark in preparing the Hyderabad Index and biodiversity has been assessed against 23 indicators.
These include percentage of area declared as protected forests, bird sanctuaries, position of lakes, exposure of children to parks and lakes and the amount spent on biodiversity, he said.
Hyderabad stands 36 on a scale of 92, a comparatively good score, and the exercise has been done by only 14 cities internationally, he said.
Brussels stands first in the list with a score of 55.
The data has been collected from government agencies, scientific and academic institutions, research studies among other sources, Babu added.