Amidst government directive to PSUs to invest their surplus funds, Coal India Ltd, which is sitting on huge cash-pile, has lined up Rs 50,000 crore (Rs 500 billion) investment plans for the next five years.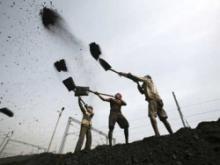 "We have investment plans. We have a five-year plan, almost Rs 50,000 crore lined up," Coal India chairman and managing director S Narsing Rao told PTI in an interview.

Earlier, Finance Minister P Chidambaram had said that government had already put PSUs on notice and no state-run firm would be allowed to fall short of the announced intention to invest.

"If they (PSUs) have not invested and they still have surplus cash, they have been told to invest...the principle is use it or lose it," the Finance Minister had said.

Rao said the PSU was sitting on a cash reserve of Rs 61,000 crore (Rs 610 billion).
"We don't have plan for the entire money. (It is) not possible to front load, because some of them are conditional...like we have lined up Rs 7,500 crore (Rs 75 billion) for railway connectivity," he added.
Battling low production, Coal India (CIL) has earmarked Rs 24,500 crore (Rs 245 billion) capital expenditure, out of Rs 50,000 crore envisaged investment, over the next five years mainly to boost capacity.
The Rs 24,500 crore would be spent mainly on developing more than 100 underground and opencast mines in seven coal-producing subsidiaries in the 12th Five Year Plan (2012-17).
CIL accounts for over 80 per cent of the domestic coal production also plans to set up 22 new washeries. World's biggest coal miner, CIL is also eyeing acquisition of assets abroad.
"Something we are pursuing in South Africa. It has not reached at that stage, so too early to say," Rao said.