India and Russia need stronger trade and economic ties, CII President Hari S Bhartia has said.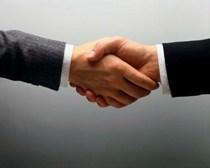 Bhartia was speaking on a three-day India-Russia Business Dialogue session that started in St.Petersburg on Thursday.
"Without taking drastic steps on both the sides, it would be unrealistic to even meet the modest goal of achieving the bilateral trade figure to modest $15 billion in coming years," he said.
Bhartia said the Indo-Russia bilateral trade last year had dropped by 16 percent and at around $5 billion, it was a pale shadow of Russia's $50 billion trade with China.
Indian imports to Russia make for only half per cent of the total Russian foreign trade while Russian foreign direct investment in India is only 0.35%, former CII President and Director of Wockhardt Ltd Shekhar Datta, added.
Datta asked for long-term sustainable economic cooperation between the two countries based on business to business connectivity in sectors including air-transport, shipping and tourism.
He said the time was ripe for Indian and Russian business to liaise in cutting edge technologies fields including biotechnology, nano-technology, energy efficiency, IT and telecommunications, where India had a rich experience.
The Business Council on Cooperation with India Chairman Sergei Cheryomin said Russian businesses were targetting India after AFK Sistema's successful foray into the Indian telecom sector.
Dmitry Konov, the CEO of Russian petrochemical company, SIBUR that recently signed a MoU with Mukesh Ambani's RIL for sharing technology for production of butyl-rubber for the tyre industry, said the venture had great future as the raw material would now be produced by RIL as the by-product of oil refining.
Also, he said India was emerging as the biggest supplier of skilled labour after the US and the Europe.
The CII and Russian BCCI agreed to discuss concrete projects and prospects for ventures at the joint forum on investments and technologies in New Delhi ahead of President Dmitry Medvedev's India visit this year.