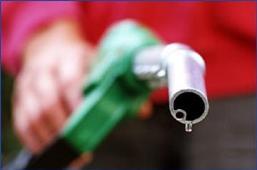 The Confederation of Indian Industry has asked the ministry of petroleum and natural gas to withdraw for domestic companies and ensure a 'level playing field' among all categories of bidders.

"The continuation of the policy is adversely affecting national oil companies like ONGC, as they are compelled to procure services at a rate 10 per cent higher than the cost a foreign bidder may offer, thus increasing their cost," a CII note said.

The CII feels the 20-year scheme was introduced to boost domestic industry and provide a platform to Indian industry to compete with their foreign counterparts.

"Indian Industry now has a fair exposure to the global environment and requires no further protection to compete with their foreign counterparts," the note said.

The policy was adopted in 1988 to encourage domestic companies to secure business against International Competitive Bidding tenders floated by oil PSUs for supply of goods and services to oil sector.

Since 1995, domestic companies got a preference of 10 per cent over their foreign competitors placing the lowest acceptable bid.

The government guidelines on price preference for supply of goods expired in 2003.

However,
price preference to domestic bidders over foreign bidders in global tenders floated by oil PSUs for services still continues.
PSUs have to compete with other domestic and international bidders to secure exploration blocks under the New Exploration Licensing Policy and then continue with the policy of price preference for further operations.
Moreover, due to this policy, participation of foreign bidders in the ICB tenders of national oil companies had reduced considerably, leading to restricted competition.
This was resulting in higher costs for oil PSUs. Besides, for companies such as Schlumberger and Transocean, the policy makes it difficult to enter the fray.
"If the policy is rectified, entry of such foreign companies will become easier," said Rajesh Menon, deputy director general, CII.
"They could bring in a lot of new technology that will benefit the industry."
The note said considering these aspects, India probably has one of the highest cost structures and least efficient oil field services market.
Further, no price preference is given to Indian exploration and production companies to sell their products in domestic markets, compared to import of similar products from international markets.