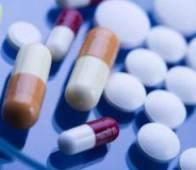 Bulk drug imports are set to be the next flashpoint between India and China. The office of the Drugs Controller General of India has roped in, for the first time in its history, the Central Bureau of Investigation to probe the alleged import of 'unregistered' bulk drugs from China.
Four cases have been handed over to CBI while three are to follow soon.
According to official sources, CBI has been asked to inquire into the import of drugs such as Roxithromycin ($81.5 per kg), Progesterone ($187.5 per kg) and Cimetidine ($14.5 per kg) by Gujarat-based Envee Drugs Pvt Ltd, and Mumbai-based firms J B Khokhani & Co and Sheetal Pharmaceuticals, respectively.
In all three cases, authorities found discrepancies in packing and labelling of the goods and the submitted documents. The Chinese manufacturers, whose names were referred to in the documents, indicated that the products were not sourced from them.
Health ministry sources said the cases were handed over to CBI as the government intended to seek Interpol help to identify the sources of such drug imports. Samples of all three consignments are being tested for quality at Central Drugs Laboratory, Kolkata. The fourth case has been registered against Mumbai-based C J Shah & Co.
Officials said the issue assumes seriousness as these drug raw materials from unregistered sources could be spurious or sub-standard.
Drug imports are only allowed from companies whose manufacturing units are registered with the Indian drug regulator.
Many of these imported drugs are labelled as chemicals and are cleared by the customs authorities without the checks that typical drug consignments undergo. In addition to customs clearance, drug imports also require nod from drug regulators.
The Directorate of Revenue Intelligence was alerted after the apex drug regulator noticed that such unregistered drugs accounted for almost half of the country's recent bulk drugs import.
All cases relate to the import of raw materials by leading drug traders who have, on an average, Rs 800 crore (Rs 8 billion) to Rs 1,000 crore (Rs 10 billion) turnover, official sources said.
Chennai-based firms Kawarlal & Sons and Kawarlal & Co, and Bangalore registered Adcock Ingram Ltd are the other firms against whom investigations are being initiated by the office of the DCGI.
These bulk drugs are used by local manufacturers to make the final medicine for domestic as well as export purposes.
"Import of such drugs from unassured or unregistered sources are contravention of the drug laws of the country," said a senior government official.
The Indian drug industry is highly dependent on Chinese bulk drugs. "There is an urgent need to ensure the quality and authenticity of these drugs," the official added. India imported Rs 6,700 crore (Rs 67 billion) worth of mostly bulk drugs in 2007-08.