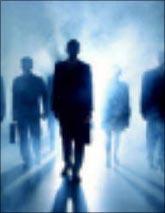 After the municipal corporation of Delhi found 22,853 'ghost employees' on its payrolls, Delhi mayor said on Thursday that the civic agency will recommend a CBI inquiry into the scam that has been causing a loss of Rs 204 crore (Rs 2.04 billion) per year to it.
"We have sent all the related files to the Lt governor and are requesting him to recommend a CBI probe into the matter," mayor Kanwar Sain told reporters.
"Meanwhile, I have directed the commissioner to stop the salary of all those employees who have not been physically verified or have not given their thumb impressions to the authorities. How to do it will be decided by the commissioner," he said. After an internal inquiry was conducted by Municipal Commissioner K S Mehra, it was found that MCD has 22,853 employees on its payrolls who are 'missing'.
The report said while the total employees are 1,27,094, only 1,04,241 have been accounted for.
The probe was ordered after the thumb impression-based biometric system of attendance introduced by the civic body in August 2008 and later extended to all MCD zones, brought out a gap in the data given by drawing and disbursing officers and HoDs and the number of employees enrolled in biometric records.
However, there seemed to be divisions within ruling BJP on immediately going for a CBI probe with Leader of the House Subhash Arya saying the Commissioner and Vigilance Department have been first asked to conduct a probe.
"If the MCD officials do not give the report within a month, the matter should be referred to CBI," Arya said, adding he suspects 'connivance' of some MCD staff in the scam that has been going on for years.
He said the probe should bring out all relevant facts like names and designations of 'missing' employees, who recommended their appointment, who connived to open their salary accounts and why the bank did not do proper identification.
"Had the bank taken adequate precautions, this could have been avoided," he said. Arya said criminal cases should be initiated against all guilty officials and if needed their properties could be attached to recover the money that has been siphoned off. The mayor, however, said he sees 'no logic' why the probe should not be handed over to CBI immediately.
"This is a departmental problem and should be probed by an outside agency rather than conducting another internal inquiry. The Commissioner has already given most of the details," he said.
Arya said there was no political involvement in the scam and it was an administrative lapse. He added the introduction of biometric system by ruling BJP helped bring out the matter in the open.
Asked why it took the BJP so long to take action after coming to power in 2007, he said installing biometric system and taking fingerprints of so many employees was time-consuming.
"There was initial staff resistance too." Meanwhile, leader of Opposition J K Sharma met chief minister Sheila Dikshit on Thursday and said a CBI probe should be ordered into the scam.