Concerned over Rs 9,800 crore (Rs 98 billion) of service tax evasion, the Revenue Department on Friday issued a stern warning to tax evaders saying failure to clear dues would invite stiff penalty including prosecution and attachment of property.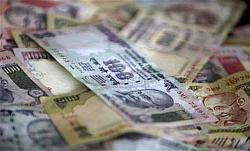 "In many cases, the service providers collect service tax from their clients but do not deposit it with the government," said CBEC member (service tax) Lipika Majumdar Roy Choudhury.

"CBEC would appeal to all service providers to comply with the law and pay service tax that is due. Failure to pay service tax will attract appropriate action under law including recovery of tax, interest and penalty. Prosecution and attachment of property are also envisaged in appropriate cases," she said.

The Central Board of Excise and Customs (CBEC) has detected tax evasion of Rs 9,800 crore (Rs 98 billion) during April-December period of the current fiscal against Rs 5,000-6,000 crore (Rs 50 - 60 billion)
in the same period of the last fiscal.
However, she said that the department realised Rs 2,000 crore (Rs 20 billion) during the current fiscal bringing down the evasion amount to Rs 7,800 crore (Rs 78 billion).
Giving details of the some prominent cases, she said oil and gas sector has admitted liability of Rs 150 crore (Rs 1.5 billion), a company construction services Rs 18 crore (Rs 180 million), security services firm Rs 86 crore (Rs 860 million), pharmaceutical sector Rs 28 crore (Rs 280 million).
Asked whether the department would be able to meet service tax, she said, "I am hopeful that we will achieve the target."
During the first 9 months of the current fiscal, the service tax has witnessed a growth of 34 per cent, she added.