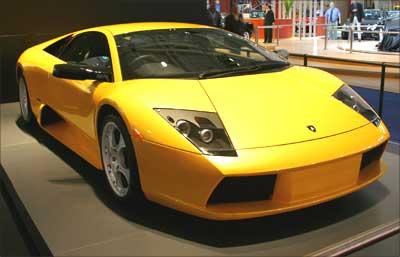 Italian sports car maker Lamborghini on Thursday said it will soon launch its latest model Gallardo Superleggera in the Indian market, with a price tag of at least Rs 2.2 crore (Rs 22 million).
The new car would be delivered on order through its select dealer base in the country.
"We are excited to bring this international driving experience to the discerning Indian motor-sporting fans...these great machines will be retailed from our exclusive outlet," Automobili Lamborghini SpA president and chief executive officer Stephan Winkelmann said in a statement.
The Gallardo Superleggera is being sold for euro 1,26,800 (about Rs 76,08,000) in the European markets, but would be costlier in India as the country imposes massive customs duty on foreign cars.
The company had launched its sports convertible Gallardo Spyder and the Murcielago in India last year.
Inputs: PTI