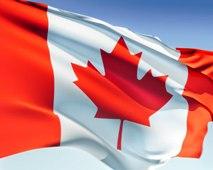 Leaders of the world's largest economies, including Prime Minister Manmohan Singh and US President Barack Obama, will gather in Ontario this week to discuss plans to beat the economic slump.
The tiny Ontario cottage town of Huntsville and Canada's business capital usually have little in common, but in a few days, both will be thrust into the international spotlight as world leaders arrive for the G8 and G20 Summits. Canadian Prime Minister Stephen Harper, host of the two summits, has urged the world's advanced economies to halve their deficits by 2013.
In a letter to leaders, Harper said that they should agree to halve deficits by 2013 and stabilise government debt-to-GDP ratios, or put them on a downward path by 2016.
Harper said the leaders from industrially advanced countries need to reaffirm their intent to follow through on delivering existing stimulus plans, but said at the same time they must send a clear message that as they expire they will focus on reducing their deficits.
The three-day meetings, which would run from June 25-26 in Huntsville and June 26-27 in Toronto, are billed over $1 billion as the largest security event ever in the Canadian history.
Over 150 intelligence agencies from across the world are keeping eye on suspected activities of terrorists and feeding information to the host country, but so far there is no cause of concern, Canadian Broadcasting Corporation has reported.
Access to the innermost security zone during the G20 weekend will be controlled by a three-metre-high fence and five levels of security screening, a summit official has said.
The army will maintain observation posts and surveillance, while conducting joint patrols of the Toronto Pearson airport and the Huntsville area, soldiers from across Ontario have already begun to move into the summit areas, comprising the largest deployment of Reserve soldiers in a planned operation in history.
The navy will support the police's maritime security operations, including providing port security and dive teams.
The air force will conduct surveillance missions, early warning detection, and the air lift of dignitaries.
From June 24 to 28, there are going to be airspace restrictions in the proximity of venues hosting the summits as part of an overall comprehensive security profile.
Besides, thousands of uniformed police officers and private security guards, who are not professionally trained, will be used to protect the dignitaries and their entourages.
It's been expected that as many as 15,000 people, including international journalists, will be in Toronto for the meetings.