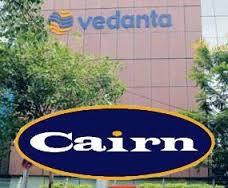 London-listed oil and gas explorer Cairn Energy said it would halt a $300 million share buy-back programme while Indian tax authorities assess income taxes dating back seven years.

The company made the announcement on Tuesday as it reported a 2013 loss of $556 million after costs for unsuccessful exploration in Morocco and the North Sea soared.

"The board has decided to suspend the previously announced share buy-back programme as of 21 March 2014 until the position regarding the CIL shareholding is resolved," the company said in a statement.

Analysts said the company had already completed around one third of its $300 million share buy-back programme.

The tax authorities ordered Cairn Energy in January to keep hold of its shares in Cairn India, of which it owns roughly 10
percent, while the tax assessments continued.
India has been ramping up efforts to enforce tax collection in a bid to bridge its budget deficit.
Cairn Energy said on Tuesday it was complying with tax legislation in countries it was active in, including India.
The company's costs for unsuccessful exploration rose 34 percent year on year to $213 million, which included $107 million spent on drilling offshore Morocco and $81 million in the Norwegian and UK parts of the North Sea.
Cairn Energy said its 2014 exploration programme, which includes nine wells in places such as Senegal and Ireland, and the outcome of the Indian tax assessment will shape the company's trajectory beyond this year.
"Key risk is negative sentiment surrounding possible disappointing exploration results and an unresolved Indian Tax issue," said Mark Wilson, equity analyst at Jefferies.