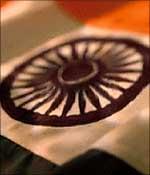 The Comptroller and Auditor General of India has now been empowered to vet all non-government organisations  and other agencies involved in the government's social sector schemes.

The Planning Commission has decided that approvals for all social sector projects undertaken by various non-government organisations, normally outside the purview of CAG, will come with the rider that they will be subject to audit, if required.

The inclusion of this clause had become necessary as inspection of the account books of private entities that spent government money was not part of CAG's mandate.
The current law empowers it to audit only traditional government departments and public sector companies.

In January, the report of the task force on social audit had pointed out that the audit jurisdiction of CAG was limited when it came to panchayati raj institutions, urban local bodies and other agencies or societies.

"Statutorily, audit of local self governance institutions is a state subject and the primary (external) audit of PRIs and ULBs is with the State Local Funds Audit Department, or with the designated auditors as specified in the State laws," the report had pointed out, thereby emphasising the need for wider powers to CAG through amendment to existing rules.

The Planning Commission's intervention is expected to empower CAG to actually verify, if need be, every rural road or employment generation for every household in a gram panchayat by utilising the services of the members of the Institute of Chartered Accountants of India.

An ICAI office bearer said the institute had already conveyed its willingness to assist CAG in any auditing requirement.