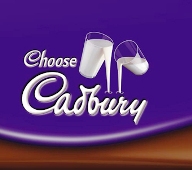 Last year, Cadbury created a massive, award-winning activation in Kolkata in an effort to get Bengalis to try chocolate.

Now the brand is back, making an even bigger attempt to enter Bengali hearts and minds, reports afaqs.com.

This time round, it is pitching its activation as the season's biggest wedding -- one in which Cadbury weds local girl Mishti.

As before, it used local media heavily to invite people to the wedding and shower blessings on the newly-wed couple.

The entire campaign has been designed by ABP One and is supported by ABP Group as the print partner.

Twenty local sweet shops and chains, adding up to 60 outlets, are part of the activity.

These
chains are being decorated on the theme of a wedding mandap and employees will be dressed in the traditional wedding attire.
To track consumer participation, Cadbury has tied up with Zipdial, which describes itself as a call-to-action platform using missed calls.
Each Mishti chain has been allotted a unique number.
Visitors can make a call -- which is automatically disconnected after the caller's number is recorded -- to register their blessings for the couple.
The chain that receives the maximum blessings will be the winner.
The public 'invitation' went out on January 12 via three teaser TVCs on all the leading Bangla channels.
The 'wedding' between Cadbury and Mishti was celebrated on January 16 with a "wedding video", which was posted and promoted online.