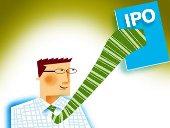 This week is slated to be the busiest in the last 15-years for the primary market, with eight companies seeking to raise around Rs 3,000 crore (Rs 30 billion) through public offers, in addition to three already underway.


The initial public offers of eight small and medium scale companies, including Cantabil Retail and Ramky Infrastructure, are opening this week.


The combined value of these IPOs is Rs 2,853 crore (Rs 28.53 billion).
Besides, three issue which opened last week are underway to raise Rs 612 crore (Rs 6.12 billion).


So, in all, people have the choice to invest in as many as 11 companies in a single week, highest since 2007.


"This will be the busiest week in the Indian primary market history after 1995. Even during the red-hot bull market of 2007, no single week featured 11 IPOs," SMC Global Securities Equity Head Jagannadham Thunuguntla said.


He added that the last high was in February 2007, when 10 IPOs had hit the capital market in one week.


Analysts believe that there is enough appetite in the market to absorb these issues.


"There is enough appetite among investors, and large number of IPOs are providing more choices to them. They can choose issue from a variety of options," Enam Securities MD Yogesh Kapur said.


The companies, which are hitting the primary market this week include, Orient Green Power (Rs 900 crore or Rs 9 billion), VA Tech Wabag (Rs 500 crore or Rs 5 billion), Electrosteel (Rs 285 crore or Rs 2.85 billion), Tecpro Systems (Rs 268 crore or Rs 2.68 billion), Ashoka Buildcon (Rs 225 crore or Rs 2.25 billion) and Gallant Ispat (Rs 40.50 crore or Rs 405 million).


While Ramky Infrastructure and Cantabil Retail will hit the capital market with issue sizes of Rs 530 crore (Rs 5.3 billion) and Rs 105 crore (Rs 1.05 billion) respectively.


Besides, tutorial service provider Career Point, entertainment and media firm Eros International and Microsec Financial Services, which opened last week, will be available for subscription this week.


Recently, public issues of a number of entities including SKS Microfinance, Prakash Steelage Ltd and Gujarat Pipavav Port Ltd got good response from investors and were oversubscribed.


Listing of these firms was also impressive.


The follow-on public offer of the state-run Engineers India Ltd also received big investor response.


Corporate India raised over Rs 47,867 crore (Rs 478.67 billion) through 44 public offers during 2009-2010, a period when the stock market benchmark Sensex gave a handsome return of over 80 per cent.


Apart from some big IPOs such as that of JSW Energy and Adani Power, the fiscal also saw divestment of the government's stake in NMDC and NTPC through the follow-on offers.