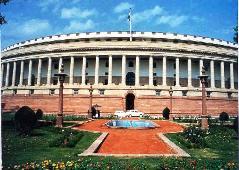 The Planning Commission said on Thursday it is expecting a 'reasonable' increase in Plan expenditure in 2013-14, but it should be done without compromising on the need for containing fiscal deficit.

"I believe that we will get reasonable increase (in Plan expenditure for 2013-14). But I do think that the fiscal deficit objective must be met," Planning Commission Deputy Chairman Montek Singh Ahluwalia told reporters in New Delhi.

According to sources, Finance Ministry favours a meagre hike of around 6 per cent in the Plan expenditure for next fiscal over budget estimate of the current financial year.

Finance Minister P Chidambaram had earlier said efforts would be made to restrict fiscal deficit to 5.3 per cent of the gross domestic product in 2012-13 and reduce it further to 4.8 per cent in the next fiscal.

The plan expenditure, or gross budgetary support, is the government spending on social sector schemes such as Bharat Nirman, rural employment guarantee and National Rural Health Mission.

Besides, it includes Centre's assistance to various states and Union Territories Plans.

On reports of spending cut in the next fiscal to restrict fiscal deficit, Ahluwalia said, "I don't think that we should rush mechanically to defending large spending.

"There are many ways of meeting it (fiscal deficit objectives) and that is what they (Finance Ministry)
must be balancing off right now".
The Commission has proposed 15 per cent increase for the current fiscal over the budget estimates of the Plan expenditure in 2012-13.
The government had approved Rs 5.21 lakh crore (Rs 5.21 trillion) GBS for the current fiscal, which was 18 per cent higher than the budget estimate of Rs 4.41 crore for 2011-12.
According to the Approach Paper to the 12th Plan, the Commission has pegged a plan expenditure of Rs 5.83 lakh crore (Rs 5.83 trillion) for 2013-14, which is around 12 per cent more than the budgeted plan expenditure for the current fiscal.
The 12th Five Year Plan (2012-17) has envisaged total GBS of Rs 35.68 lakh crore (Rs 35.68 trillion) during the five year policy period as compared to Rs 15.89 lakh crore (Rs 15.89 trillion) realised in the 11th Plan (2007-12) at current prices.
"It (inflation) is coming down. In the case of growth on the other hand, it is way below what is natural growth rate of this economy.
"We ought to focus on how we can revive growth. I think many steps that have been taken, will encourage that revival," he added.