Expressing commitment to follow the path of fiscal consolidation, Finance Minister P Chidambaram has said efforts are being made to boost investor confidence and revert to the high growth path.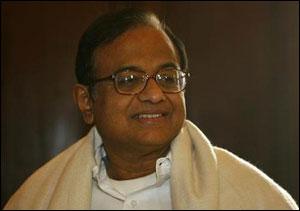 "Efforts (are) being made to turn the economy around and create a more investor-friendly climate," Chidambaram said while addressing the meeting of the financial sector regulators said.
He reiterated government's commitment on observing the path of fiscal consolidation and imposition of fiscal targets and policies that will make necessary fiscal correction needed for the economy and take the economy back to the path of higher growth.
Chidambaram held road shows in Asian and European nations last month, seeking to attract foreign investment and address investor concerns. He "hoped to get positive results" from the roadshows.
The FSDC meeting was held as a pre-budget consultations' exercise and was attended by RBI Governor D Subbarao, Sebi Chairman U K Sinha, PFRDA Chairman Yogesh Agarwal and IRDA Chairman J Hari Narayan, besides other senior finance ministry officials.
The financial sector regulators presented their suggestions for Budget 2013-14, which would be unveiled by the Finance Minister on February 28.
Chidambaram had in November last year outlined a fiscal consolidation roadmap. It plans to restrict the fiscal deficit for the current fiscal at 5.3 per cent of GDP in the current year and bring it down to 3 per cent by 2013-14.
The growth in the current fiscal is likely to slip to a decade low of 5.7 per cent, but is expected to rebound in 2013-14. In 2011-12 fiscal, economy grew by 6.2 per cent.