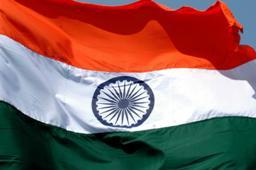 Amid declining private investment because of high interest rates and policy bottlenecks, India Inc saw sales growth dip by more than half to an average of 11.4 per cent during the second quarter of the current fiscal.

The drop in growth rate is subsequent to the corporate sector cutting investments by nearly Rs 90,000 crore (Rs 900 billion) in 2011-12 compared to 2010-11, according to the pre-Budget Economic Survey tabled by Finance Minister P Chidambaram in Parliament on Wednesday.

"The rate of growth of sales of the corporate sector, particularly in respect of listed manufacturing companies for the private sector, declined from an average of 28.8 per cent in first quarter of 2010-11 to 11.4 per cent in second quarter of 2012-13," the survey said.

On the other hand, there was a significant increase in the rate of growth of interest expenditure with year-on-year growth peaking at 41.5 per cent in second quarter of 2011-12.

With the overall economic performance remaining sluggish, both public and private investment declined as a share of GDP. Within private sector, investment by the private corporate sector registered a sharper decline.

"Investment by the private corporate sector, at current prices, was lower by nearly Rs 90,000 crore (Rs 900 billion) in 2011-12 as compared to 2010-11.
Consequently, the share of private corporate investment in total investment declined to 29.8 per cent in 2011-12 as against 36.1 per cent in 2010-11," it said.

However, the magnitude of decline was much larger in 2008-09, when private corporate investment fell by nearly Rs 2,25,000 crore (Rs 2,250 billion) compared to 2007-08.

Outlining the way forward, the survey said: "Policies to remove investment bottlenecks as well as structural reforms to encourage productive investment and its financing are essential, as is more accommodative monetary policy, as inflation abates."

On the reasons for drop in private investments, it said this could be attributed to a number of factors, including increase in policy rates and lower demand for exports, mainly from advanced countries.

"A third possible reason for lower corporate investment is policy bottlenecks (such as obtaining environmental permissions, fuel linkages or carrying out land acquisition), which led to a number of large projects becoming stalled, which may in turn have discouraged new investment," it added.

As of December 2012, about 80 per cent of all stalled projects belonged to six sectors -- electricity, roads, telecommunication services, steel, real estate and mining.

". . .in 2011-12, 20 projects accounted for almost 70 per cent of total cost of shelved projects. An analysis of these 20 individual projects suggests difficulties in land acquisition, coal linkages and mining bans as major causes," the survey added.