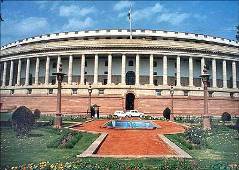 In a step towards ensuring greater transparency in its working, the government will release a manual on the procedures and general provisions involved in the Budget-making exercise.
This will the first time that a compendium on the Budget is released in public domain.
"Now the entire drill has been codified. The manual will list the chain of events starting from the first stage in the preparation for the Budget to its introduction in Parliament," said a finance ministry official.
He said the manual would serve as a guiding document for all future Budgets and bring about greater transparency and better understanding about the Budget among all the ministries, associations, academicians, industry and the common man.
The manual, to be released by Finance Minister Pranab Mukherjee on Tuesday, is an extensive document prepared by the Budget division of the department of economic affairs in the finance ministry.
In recent times, the government has taken several steps to bring transparency in its affairs.
Both the Direct Taxes Code  and the Goods and Services Tax have been put in public domain for comments from different stakeholders.
The government is also planning to go through the public discussion route with regard to other policy matters in the future, including rules for DTC. 
Introduction of DTC and GST will make the annual finance bill less relevant. This would lift the veil of the secrecy that currently surrounds tax-related proposals in the Budget.
There is not much hype around Budget tax proposals in most other developed countries of the world like the US. Budget proposals in most countries are not a secret and are widely discussed in the public.
In India, at least a month before the Budget, entry to the North Block is restricted and all phone lines and mobiles of officials working on the Budget are monitored.
The secrecy level is so high that even the finance minister cannot take the Budget speech home with him.
The Budget documents are printed at the press in the basement of North Block and the people involved are locked in for almost three weeks.