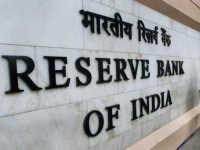 Sending a strong signal for urgent fiscal consolidation, the Reserve Bank of India said it would look for strong and credible steps in the 2012-13 Budget to check the deficit and a huge subsidy bill.
The country's central bank has been vocal on the build-up of the fiscal deficit as this has a diluting impact on steps taken to contain inflation.
The RBI has signalled fiscal correction, deputy governor Subir Gokarn said while addressing a global investors' meet organised by India Infoline Limited, a financial services firm.
The policies and steps government announces in the coming budget will have a bearing on the growth and inflation dynamics in the next financial year, he said.
Typically, populist steps, if any, are seen in the last budget - one that comes before the government goes for election.
The present regime is in the middle of its term (2009-14). It has two more budgets (FY13 and FY14) for fiscal consolidation.
The RBI, in its third quarter review of policy, has estimated that fiscal slippage would be about one per cent of the gross domestic product.
The government had pegged the fiscal deficit at 4.6 per cent of the gross domestic product for 2011-12. On the fall in headline inflation, Gokarn said it was in line with the government's trajectory.
"It
is expected to be about seven per cent by the end of this March. It will help us change of our stance on the monetary policy. The bank has already indicated that interest rates have peaked," he added.
The official, however, did not elaborate if this would prompt the RBI to begin policy rate in the near future. The benchmark wholesale-price index rose 6.55 per cent in January 2012 from a year earlier.
It was at 7.47 per cent in December 2011. The spike in the global crude oil price (about $110 per barrel) remains a risk for inflation and growth dynamics.
He also pointed out food prices had shown a negative growth, but added these might move back into the positive zone.
Referring to present strain on liquidity, he said it was "fairly tight".
The bank might do more open market operations if situation warranted. "RBI has been selling dollars in the market to contain excessive volatility in foreign exchange markets that has sucked out rupee resources," he added.
According to the RBI bulletin for February 2012, it sold $7.8 billion in spot market in December 2011. The bank also sold $1.37 billion in the forward market in December.
Cumulatively, the RBI has sold $12.5 billion in this fiscal so far.