India's BSE Ltd, operator of Asia's oldest stock exchange, has chosen 14 banks for its initial public offering planned for the first half of 2013, its chief executive said on Thursday.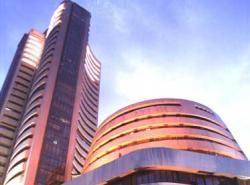 The company is seeking an offering that would value it at about $1 billion, Ashishkumar Chauhan told Reuters on Thursday.

Bank of America Merrill Lynch, JPMorgan, Barclays Capital, UBS and the arms of Indian banks Kotak Mahindra Bank and ICICI Bank are among the lead managers of the planned IPO, he told Reuters.

"The process is on. We are targeting a launch in the
first half of next year," Chauhan said.
Founded in 1875, the BSE, formerly known as Bombay Stock Exchange Ltd, has long considered an IPO. India's capital markets regulator in April approved listing of local stock exchanges, subject to some conditions.
BSE says it is the world's No. 1 exchange in terms of listed members, with about 5,000 companies listed on it. But rival National Stock Exchange, founded in 1993, has eclipsed BSE in trade volumes.
Frankfurt-based Deutsche Boerse and the Singapore Exchange own a 5 percent stake each in BSE, whose Sensex index remains India's benchmark stock index alongside the rival NSE's Nifty index.