The Board of Approval headed by Commerce Secretary Rahul Khullar will take up requests for setting up new special economic zones (SEZs) in the country on May 31.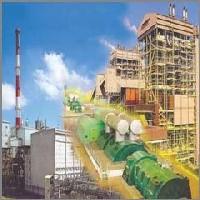 The Board of Approval (BoA) will also take up other issues related to the tax-free enclaves, the Commerce Ministry said.

"The 46th meeting of the BoA on SEZs to consider proposals for setting up of SEZs and other miscellaneous requests is scheduled to be held on May 31," it said.

The BoA in its last meeting held on March 25 had deferred decisions on some applications, most of which were from poll-bound states like Tamil Nadu, West Bengal, Kerala and Assam.

Decisions on applications for setting up new SEZs including that of B Raheja Builders, Sterling Port, Cybercity Builders & Developers and SmartCity (Kochi) Infrastructure were deferred.

The board had approved one new SEZ in Uttar Pradesh in that meeting. The BoA is a 19-member inter-ministerial body that deals with SEZs and related issues.

So far, 377 SEZs have been formally notified, of which 133 are in operation. SEZs have emerged as major sources for attracting investment and increasing exports in the country.

Exports from these zones grew by 43.1 per cent to Rs 3.15 lakh crore during the 2010-11 fiscal from Rs 2.20 lakh crore in 2009-10.