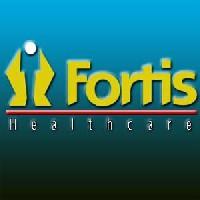 Fortis Healthcare on Thursday said its board has accorded in-principal approval to acquire 86 per cent stake in Super Religare Laboratories for an undisclosed amount.
Both Fortis and Religare are controlled by billionaire brothers Malvinder Singh and Shivinder Singh, but are different companies in the healthcare business.
The in-principal approval given by the company's board during a meeting today is in line with company's strategy of adding new verticals focused on medical specialties, Fortis Healthcare said in a statement.
"We see great benefit in augmenting Fortis presence in new specialty-based verticals. The addition of diagnostics and retail dialysis will serve to enhance the quality of care to our customers," Fortis Healthcare (India) Managing Director Shivinder Mohan Singh said.
The board at its meeting also approved setting up of standalone dialysis centres and foray into standalone and in-hospital diagnostic centres.
"The new structure is a meaningful step toward medical inclusion in India and will help us offer value-based medicine. This will better enable Fortis to deliver comprehensive and quality healthcare, with end to end service," Singh added.
Super Religare Laboratories, which is one of the largest diagnostics provider in the country, acquired Piramal Diagnostic Services Pvt Ltd in August 2010 for Rs. 600 crore (Rs. 6 billion) to strengthen its presence in the radiology services.
In February this year, the SRL had filed a Draft Red Herring Prospectus with Securities Exchange Board of India for a public issue of 28 million shares and the document is awaiting comments from SEBI, it said.
SRL's present network consists of 8 reference laboratories, 7 centres of excellence, 181 network laboratories (164 pathology, 17 radiology), 15 wellness centres and 888 collection centres.
Fortis had recently launched C-Doc for diabetes and metabolic diseases and stem cell therapy centres.
The healthcare provider has also moved beyond metros and has entered into smaller cities. It has a stated target of opening at least 25 hospitals in India's tier-II and tier-III towns over the next two years.
Fortis commissioned its first hospital in 2001 at Mohali, and has grown into a network of 56 hospitals with over 8,000 bed capacity.