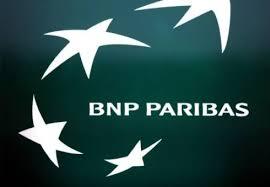 French banking major BNP Paribas is keen to push growth of its asset management business in India, which it sees as one of the most promising among the key emerging markets in its portfolio.

Amid improving fundamentals, the bank is keen to double the corpus over the next year and a half, said a senior official.

It is also looking at strategic buyouts in the space for which it is well capitalised.

"We manage Rs 3,500 crore of local mutual-fund assets and sub-advise approximately $500 million of foreign institutional investors' money invested in Indian equities.

"We are targeting to double the size of these assets in the next 12 to 18 months," Ligia Torres, head of Asia-Pacific and emerging markets region at BNP Paribas Investment Partners, told Business Standard.

Torres, who was in Singapore recently for a seminar of BNP fund managers, heads the business line which has presence in 16 emerging markets.

Her division manages over Euro 61 billion across key asset classes with South Korea, Brazil, China and Hong Kong accounting for bulk of the assets.

Torres added that BNP Paribas is one of the most capitalised asset managers in India with a net worth of nearly Rs 200 crore (Rs 2 billion).

"This capital provides us with the strength to look for attractive opportunities to acquire a business that complements our AUM (assets under management) profile," she noted.

BNP Paribas' mutual fund business in India had witnessed significant growth after it bought a stake in Sundaram Mutual Fund in 2005.

In 2010, BNP's acquisition of Belgian bank Fortis' operations gave it control of Fortis'
asset management business in India.
Following this, BNP decided to exit the joint venture with Sundaram, selling its stake to the latter.
Growth in the Indian asset management industry has been chequered in the past couple of years owing to lacklustre market conditions and increasing cost of running businesses due to regulatory measures focusing on consumer protection.
Torres sees the regulatory environment as the new post-crisis reality across the globe, which is forcing asset management players to revisit business models.
On scouting for new partners in India, she said that while the firm is growing organically, it is open to other options.
"As with all our businesses across the globe, we are always open to attractive opportunities that may be available in the market and complement our business strategy," said Torres.
Recently, the company raised its staff count in India and placed itself to benefit from the growth in business decisive election results might bring.
BNP Paribas says stable currency and improving flows have put India in a favourable position to attract foreign funds in comparison to other emerging markets.
Indian stocks recently saw inflows from Chilean pension funds; the outlook is likely to get better.
"There is an underlying sense of optimism. Economic metrics have stopped worsening and may get better from here.
"A business-friendly government could improve investment sentiment.
Market valuations are still lower than historical averages," BNP Paribas said in a note on India.