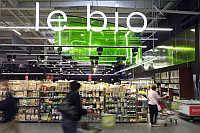 Criticising government's decision to introduce foreign direct investment in multi-brand retail, BJP and CPI on Friday rejected its claims that foreign investment will benefit farmers by eliminating middlemen and providing a direct access to the market.
CPI leader D Raja also attacked government for going back on its assurance to hold consultations with all stakeholders, including chief minister of states, before introducing FDI.
Addressing a Assocham conference on retail, Raja and BJP spokesperson Nirmala Sitharaman also insisted on holding an "inclusive" debate in Parliament, so that "government could explain the mechanism it has set up to ensure that FDI in retail will benefit farmers and empower them".
"Economy largely consist of agriculture, manufacturing and services. FDI in retail will impact all these three sectors...
Why did not government hold an inclusive debate in Parliament before introducing it. They could have set up a committee to study the issue," Sitharaman said.
Observing that FDI in retail is different from similar foreign investments in insurance and pension, she said: "The so-called growth driven planning of this government is not generating employment. This FDI will slowly but surely eliminate self-employed people such as traders and those in small and medium enterprises."
Accusing the government of betraying Parliament, Raja said it had assured a debate in the House over the issue.
"When the FDI issue came, there was an uproar in Parliament and the then finance minister had assured consultations with all stakeholders including chief ministers. Now what happened to that assurance given in Parliament...This government had betrayed and violated its own assurance," he said.