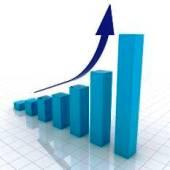 The business confidence of Indian companies, after being steady for the past four quarters, is showing signs of moderation.


According to a survey by the Confederation of Indian Industry, the Business Confidence Index for October- December 2010 fell by 1.4 points to 66.2, compared to an increase of 1.5 points in the first half of 2010-11 (April- September).


"There has been some moderation in business confidence, reflecting concerns about the outlook for the current quarter," said Chandrajit Banerjee , director general, CII.


The survey revealed the top four concerns of respondents were inflationary conditions, slackening consumer demand, cost and availability of labour, and high interest rates.


The CII-BCI reflects the expectation of Indian industry with regard to performance of their company, sector and the economy, and is constructed as a weighted average of the Current Situation Index and the Expectations Index.


The CSI moderated to 64.0 for the third quarter of this financial year, as compared to 64.8 for the first half. The EI declined to 67.3, as compared to 69.1 in April-September.


Performance concerns


Respondents were, therefore, more concerned about their performance in the quarter ending December, as compared to the previous quarter.


At 59 per cent, a majority expect economic growth rate to be above eight per cent.


About two-fifths expect the rate to be 8-8.5 per cent in 2010-11.


On inflation, 70 per cent expect the average to be above six per cent; 38
per cent expect higher than eight per cent in the current financial year.
The survey, further, revealed that 63 per cent expect an increase in their spending on capacity expansion during October-December, as compared to the previous quarter.


Further, 72 per cent of respondents expect capacity utilisation to exceed 75 per cent in the quarter ending December, compared to 55 per cent of respondents whose capacity utilisation actually exceeded 75 per cent in the previous quarter.


As many as 77 per cent expect their sales to rise, while 67 per cent foresee an increase in production in October-December, compared to the previous quarter.


Also, a majority of the respondents (59 per cent) expect raw material prices to go up in the coming quarter.


The survey also revealed that 80 per cent of the respondents do not expect availability of credit to increase, while 94 per cent feel the cost of credit will not fall in October–December.


On exports, more than half (56 per cent) of the respondents expect export volumes to increase.


Regarding procedural delays, 91 per cent of the respondents felt the delays have not reduced, while 84 per cent do not expect it to decline in the coming quarter.