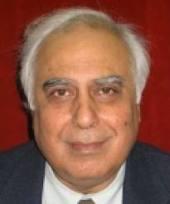 Idea Cellular has said the delay in issue of licences by the department of telecommunications against spectrum it had won through auction in November 2012 was impacting the confidence of investors and lenders of the country's third-largest service provider in the segment, with a revenue market share of 14.8 per cent.

In a communication dated May 23 to communications minister Kapil Sibal, the chairman of the Aditya Birla Group, Kumar Mangalam Birla, has said the issue required urgent redressal.

The letter noted some of the operators which won spectrum in the November 2012 auction had already been issued licences.

Idea Cellular won spectrum for seven telecom zones in that auction, for Rs 2,031 crore (rs 20.31 billion).

Its licences in these seven circles were quashed by the Supreme Court for alleged irregularities in spectrum allocation during then telecom minister A Raja's regime.

Birla, in his communication, has mentioned that the third-general technology (3G) intra-circle roaming issue, before the Delhi High Court, was separately being handled. Idea has specifically requested DoT to keep clause 6 of the Letter of Intent in relation to 3G ICR, in abeyance, Birla has said in his communication.

It has also asked DoT to approve commercial use of 3G spectrum for the Punjab service area in the public interest.

Birla, in his communication, has said the company made huge investments in 3G roll out across the country and approval for commercial usage of 3G spectrum in the Punjab service area would lead to roll-out of competitive 3G services there.

Idea Cellular had won 3G spectrum for the Punjab service area along with 10 other circles through auction in March 2010. The company had paid Rs 322 crore in June 2010 for the 3G spectrum in Punjab.

It had paid Rs 5,768 crore for 3G spectrum in 11 service areas.

However, it could not roll out 3G services in Punjab, with DoT getting caught in technical issues on licencing.

Idea has overlapping licences in Punjab after its acquisition of Spice Communications. Both DoT and Idea Cellular have been fighting on the issue since the acquisition.

The Birla letter says an entity not having a licence was allowed 3G spectrum subject to it obtaining the licence subsequently.

Birla has also sought Sibal's personal intervention on transfer of Unified Access Service licences held by Spice to Idea Cellular for the Punjab and Karnataka circles.

The merger of Spice Communications with Idea Cellular has already been approved by the Delhi High Court and it asked DoT to take an early decision on transferring the operating licences, in July 2012.

DoT had, in February 2013, confirmed it was in-principle, agreeable to the proposal.

Idea is yet to get formal DoT approval, the communication noted.

Meanwhile, Idea has also sought Sibal's intervention to set off Rs 484 crore (Rs 4.84 billion) paid as entry fee for the 2008 quashed licences of erstwhile Spice Communications against the spectrum it won in the November 2012 auction.

The Empowered Group of Ministers on telecom has already permitted set-off of entry fee paid by companies, both the same entity and different entities, with the amount telecom companies need to pay for fresh spectrum won in the November 2012 auction, it is noted.
Image: Kapil Sibal