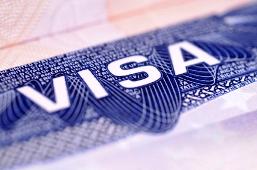 From the new year, travellers to China from 45 countries can now benefit from a 72-hour visa-free stay policy in Beijing and Shanghai.

The move is aimed at attracting more transit visitors to shop in Chinese markets.

The free visa policy is mostly extended US, Japan and European countries and not applicable to China's immediate neighbours like India, Pakistan or any South countries.

Tourists holding third country visas and plane tickets can now apply for a transit without visa at Beijing's international airport.

Foreign visitors are not permitted to leave Beijing to other Chinese cities during the 72 hours, and have to depart
from the capital city.
The 45 countries were listed in accordance with the numbers of inbound overnight visitors in Beijing from 2009 to 2011.
The same policy also took effect in Shanghai where visitors can submit applications at Pudong and Hongqiao airports, state-run Xinhua news agency reported.
Beijing airport had 7.6 million inbound and outbound foreign passengers during the first nine months in 2012 out of which over 5.21 lakhs were transit passengers.
About 8.18 million foreigners visited Shanghai.
In 2011 and according to official estimates for 2012 put the numbers around 825,000.
China hopes the move would boost sales in its domestic markets as most of the transit visitors would like to shop.