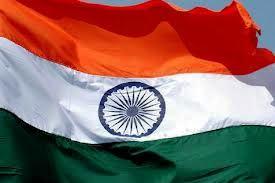 Barclays has lowered India's FY14 gross domestic product forecast for the current fiscal to 4.7 per cent, saying the growth and fiscal health of the country are likely to remain under pressure, with 2014 election dynamics adding to uncertainties.

India's economic growth had slumped to decade low of 5 per cent in 2012-13.

It had slid to 4.4 per cent during April-June quarter, the lowest in past several years, pulled down by drop in mining and manufacturing output.

According to the global financial services major, the broader trend in manufacturing and mining remains sluggish and the likely elevated-for-longer interest rate trajectory is also emerging as another headwind for industrial growth.

Moreover, the country's fiscal health is once again coming under pressure and the upcoming national elections (around April-May 2014) are another source of potential uncertainty for the economy
and is likely to be a headwind against a revival of the investment cycle.
"Taking all such factors into account, we lower our FY 13-14 GDP growth forecast to 4.7 per cent (from 5.3 per cent projected earlier)," the Barclays report said.
It said after the surprise rate hike in the September policy meeting, the Reserve Bank of India is not likely to ease repo rates till the middle of next year.
"We now do not expect any easing in the repo rate until mid-2014, as opposed to our earlier expectation of that happening from December 2013," it said.
The central bank has categorically flagged that inflation is higher than its comfort level, the report added.
On rupee, it said the INR is expected to maintain a stable to positive bias in the near term reflecting an improving current account, delayed Fed tapering and likely inflows under the FCNR scheme.
"Over the next 6-12 months, we forecast INR at 61/USD; however, we note the upside risk from the stronger USD environment that we envisage," it said.