For the first time, Reserve Bank has quantified the cost of implementing Basel-III norms, pegging the recapitalisation needs of the banking system at Rs 1.75 trillion, but added that it is manageable.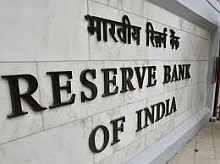 "Implementation of Basel III would be challenging but manageable," the Reserve Bank said in its annual report for FY12, released in Mumbai.

The report said the public sector banks -- which control nearly 70 per cent of the operations -- will collectively need equity up to Rs 1.5 trillion, while the private sector will require up to Rs 250 billion in common equity capital.

On the non-equity capital front, state-run banks will require Rs 2.65-2.75 trillion while the same figure for private lenders will be Rs 500-600 billion.

The figures are based on assumptions like a 20
per cent jump in every bank's risk weighted average every year and a normal internal accruals.
The RBI issued the final sets of guidelines for the implementation of Basel-III norms -- formulated after the 2008 credit crisis and aimed to reduce the risk of financial collapse -- for Indian banks in May 2012.
As per the final RBI guidelines, which ask banks to keep capital one per cent above what has been prescribed by the Basel committee, banks are supposed to implement the guidelines starting March 2013 in a phased manner and should be fully compliant by March 2018.
In the annual report, RBI also addresses the demand from certain quarters for lower capital requirements for state-run banks. It said it is "committed towards developing a level-playing regime for all banks irrespective of their ownership patterns."