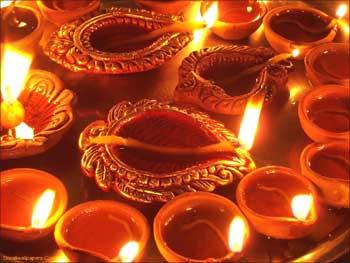 The festival season is round the corner and banks have started giving offers and freebies to boost credit growth.
However, unlike earlier, several banks are refraining from advertising the big-ticket offers they have introduced in the home loan segment. In fact, some private sector lenders have decided to skip advertising these altogether.
This is because the Reserve Bank of India (RBI) is not comfortable with the idea of loan rate discounts for new customers, depriving older ones.
"RBI has been questioning banks about these special offers in the festival season. If the cost of funding hasn't suddenly become favourable, how can banks introduce a cheaper rate of interest this time of the year?" said a sector official.
As a result, several banks are relying on walk-in consumers and their own sales force to spread the word.
Loan demand has been sluggish, amid a slowing economy when interest rates have also stayed high. Banks are pinning hope on the festive season to boost sales. According to latest RBI data, non-food bank credit increased by 12.6 per cent in July over a year, as compared with an increase of 14.8 per cent in July 2013.
Loan growth to industries has remained down but retail loans rose 14.5 per cent in July as compared with the increase of 17 per cent in July 2013.
Some private sector lenders have completely ruled out any big offers, involving cutting of interest rates. "Instead of going for reduced interest, we will be looking more at better tie-ups for reward points in the cards segment and waiver of processing fee. We will also look at tie-ups with players in the automobile and consumer durables segment," a private sector banker said.
Not all public sector banks are going overboard with offers. A PSB banker said typically around this time of the year, banks are also nudged by the government to provide loans at a cheaper rate of interest. Last year, for instance, it asked banks to cut rates to boost demand for vehicles and consumer durables loans in the festival season.
This year so far, State Bank of India, ICICI Bank, Punjab National Bank and HDFC have reduced the rates at which they charge interest on home loans.
Bankers believe with a change in sentiment and economic activity picking up, loan growth might anyway gain traction during the festive season.