India Inc's reluctance to borrow money has allowed bankers to reduce the number of their weekly and monthly meetings. The credit appraisal committees (CAC) in a few banks have been meeting less frequently to consider loan applications.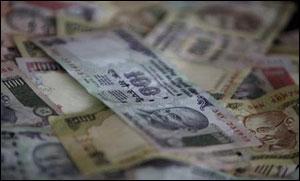 Consider this: The CAC of a Kolkata-based bank used to meet twice a week to approve requests for loans up to Rs 250 crore (Rs 2.5 billion). It now meets only once a week as volume of loan applications has fallen sharply. Similarly, the management committee of the board of directors (MCBOD) of the bank earlier met once every fortnight to sanction loans above Rs 250 crore. But, in the recent times, it has met only once a month.
The experience in some of the private-sector banks has also been similar.
Most bankers say corporate credit demand has remained muted in the past 18 months and big-ticket loan applications have been few and infrequent.
"We always try to process loan applications as quickly as possible. The frequency of CAC meetings depends on the number of pending approvals," a senior bank executive said. He added the demand for project loans continued to remain weak and industrial houses were borrowing money mostly to meet their working capital requirements.
A year back, the finance ministry had asked public-sector banks to set up CACs to fast-track loan approvals.
In December 2012, credit growth moderated after showing signs of a pick-up the previous month. The Reserve Bank of India (RBI) data, released on Thursday, showed that on a year-on-year basis, bank credit had increased by 14.3 per cent last month, compared to a 15.4 per cent rise in the corresponding period the previous year. In November, credit growth was 17.6 per cent year-on-year.
The pick-up in credit demand in coming months looks uncertain, despite many banks cutting lending rates in the past few days. RBI has projected 16 per cent growth in bank credit during the current financial year. But bankers appear unsure of achieving that growth rate.
"There is not much demand from the corporate side. In retail, property prices are not coming down and interest rates, above 10 per cent, are an issue (for demand to pick up)," an executive director of a Mumbai-based public-sector bank said.
According to a Credit Suisse report, the consensus forecast for the top-50 borrowers, accounting for 27 per cent of banks' corporate loans, indicates their aggregate borrowing growth in the current calendar year will drop to single digit from 21 per cent in 2012.