Lok Sabha passed a bill on Tuesday aimed at drawing foreign investment to the banking sector by increasing shareholders' voting rights, after dropping a controversial clause allowing banks to trade in commodity futures.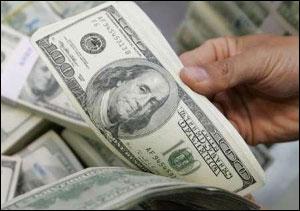 Prime Minister Manmohan Singh's government is in a race against the clock to pass reforms economists say are needed to breathe life into Asia's third-largest economy, which is headed for the worst year of growth in a decade.
But progress has been slow. The banking bill is the only piece of major reform legislation to be passed in a parliament session once again disrupted by protests and shouting matches.
The banking bill will increase shareholders' voting rights to 26 per cent from 10 per cent in private sector banks, making investment more attractive to foreign players.
The bill will now move to the Rajya Sabha for voting on Thursday, where it is also likely to be passed as it is backed by the Congress and the Bharatiya Janata Party (BJP), India's two biggest parties.
The bill also clears the way for more corporate houses to run banks by enabling the Reserve Bank of India (RBI) to issue new bank licenses. That will boost the government's drive to expand access to financial services in a country where more than half the 1.2 billion population is without a bank account.
"The raising of voting cap will have a positive impact in attracting funds as it will help foreign investors to have more say in banks," said Jagannadham Thunguntla, head of research at brokerage firm SMC Global Securities.