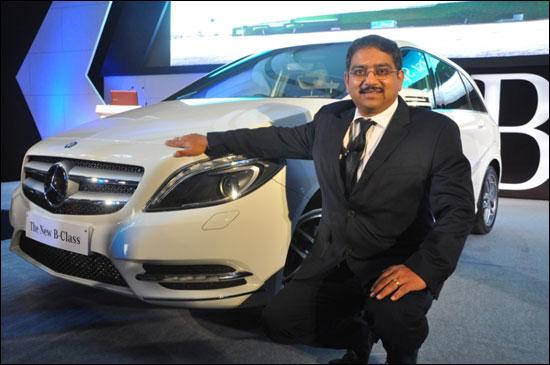 Luxury carmaker Mercedes Benz India said on Thursday its marketing and sales director Debashis Mitra has resigned from the company.

"Mr Debashis Mitra has decided to move on in his professional career pursuit. He has accordingly resigned from Mercedes-Benz India.

"We are in the process of deciding the succession plan," the company said in a statement.

When contacted, Mitra told PTI: "I have had a good innings with Mercedes India.

"The brand has grown significantly and it is time for me to move on. It has been good five years of association with the company."

Asked about his next assignment, he declined to share details but said: "I have a few options and one of them is in the automotive sector."

The announcement of Mitra's resignation comes nearly after three months of Eberhard H Kern joining Mercedes Benz India as the new Managing Director and CEO.

Mercedes Benz had said it aims to recapture the number one position in luxury car market by 2015-16 by bringing in new suitable products.

Moreover, many of the 13 brand new products the company announced it will launch globally by 2015, will also be finding their way to the Indian market.
Text: PTI | Image: This file photo shows Debashis Mitra, former director sales and marketing, Mercedes-Benz India, at the launch of India's first Sports Tourer B Class